Source:
http://www.theaustra...f-1226389511449
Sam Worthington & Full Clip Productions To Produce Gallipoli TV Project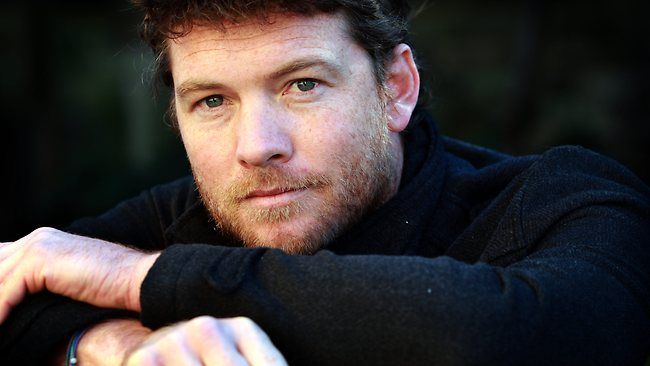 AVATAR star Sam Worthington is to return home to produce a six-part series based on the Gallipoli campaign of World War I in the lead-up to the battle's 100-year anniversary.
Worthington's production company, Full Clip, will develop the series with The Slap's Matchbox Pictures, and it will be screened on Foxtel.
"I've always been fascinated about where we've come from and the make-up of my country," Worthington said.
"Rather than just doing something on a small scale, we've tried to look at things that defined us. Gallipoli has always defined our spirit and national identity."
The series will look at the event through the eyes and reporting of the journalists embedded at Gallipoli, including Australia's Charles Bean, Phillip Schuler and Keith Murdoch (father of News Corporation chairman Rupert Murdoch) and Britain's Ellis Ashmead-Bartlett. It is one of a number of productions Worthington and his Full Clip founding partners, John and Michael Schwarz, already have in development, mainly in the US.
The star of the highest-grossing film in history said producing hadn't come easily.
"A lot of people look at me and you're judged on the types of movies you do," he said.
"I tend to do these blockbusters with massive special effects that aren't necessarily as heartfelt as you strive for in your own creative impulses.
"So people aren't breaking down your doors (for your ideas); you're having to break down their doors and say 'this is what I consider emotional and touching and these are the stories I want to tell'."
Worthington had no hesitation in pitching this project to television, not as a film, and specifically to Matchbox Pictures' Penny Chapman.
"Sometimes the ambitions of films fall short but we can still be ambitious on TV, maybe more so, and connect to the public," Worthington said.
"Which is what we have always wanted to do: tell stories to Australians."
Worthington hasn't yet decided whether he will act in the series, which is due to go into production next year.
"Mate, at this moment we're just trying to get the story right," he laughed. "We wanted to explore the whole campaign in quite a different way and the truth of what went down in Gallipoli, not just what the soldiers went through. Using the stories of the war journalists gives us a different insight into the whole campaign from Egypt through to the evacuation, which has never been done before."
Worthington will reunite with his Somersault director, Cate Shortland, as one of the writers, alongside Jacquelin Perske (Little Fish), Snowtown's Shaun Grant and Wain Fimeri (Charles Bean's Great War).
"The great thing about these characters is they're not black and white, they are this marvellous collection of great characters," said Matchbox's Chapman.
"Each of these guys gives us a different facet of the war, which is not necessarily what you get if you do a story on the soldiers."